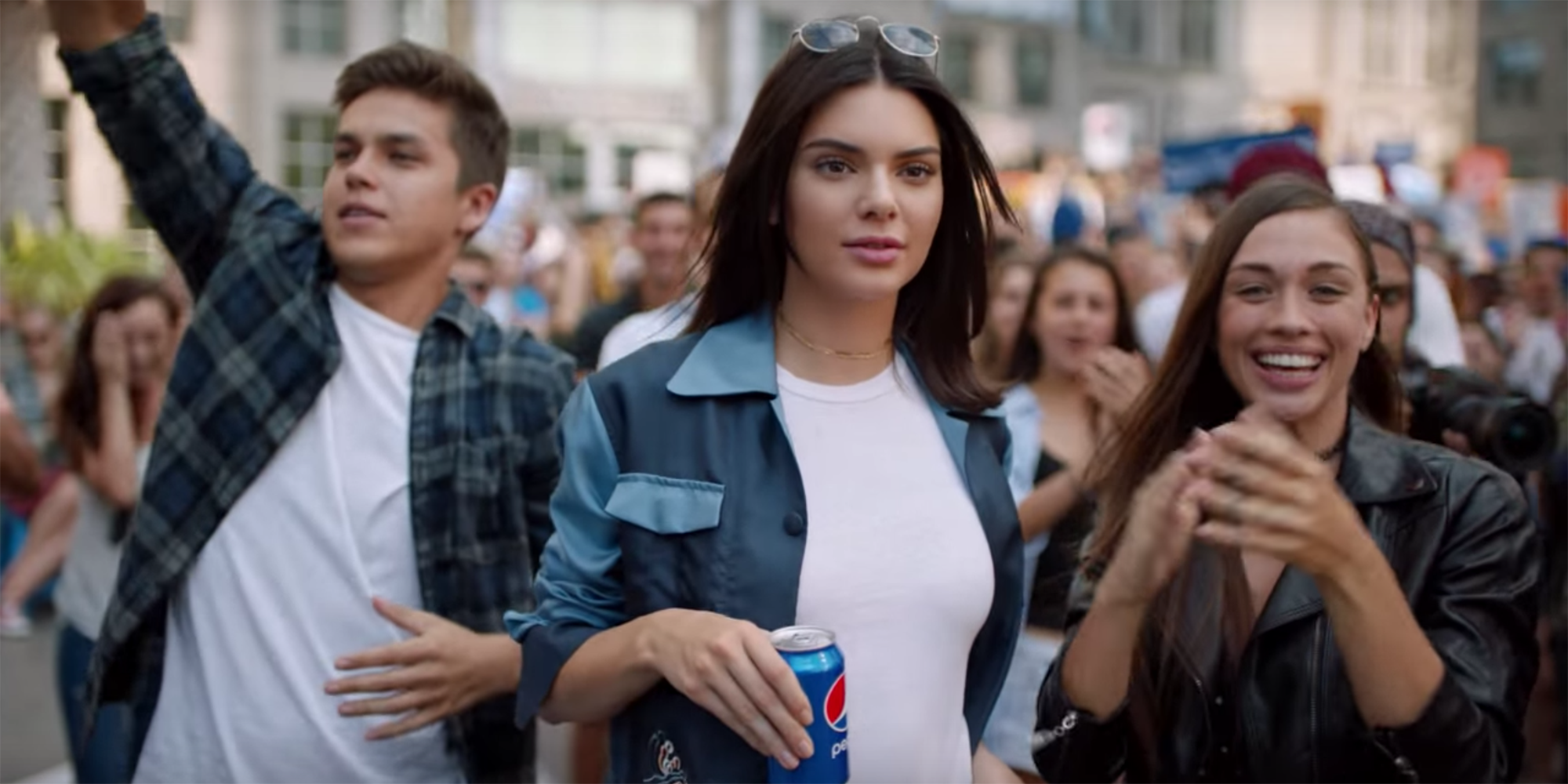 Kardashian
Pepsi Pulls Controversial Ad Involving Kendall Jenner
By
|
Pepsi has pulled an ad that reportedly came under fire for its portrayal of social justice causes and their protesters starring Kendall Jenner.
Reportedly, the ad showed Jenner leaving a photoshoot to join a crowd of protesters, many of whom were other artists, and handing a police officer a can of Pepsi as something akin to an olive branch. The ad quickly became controversial on social media for trivializing such protests, particularly the implication that social issues could be solved by a can of Pepsi. In addition, many had accused the ad of appropriating or co-opting the Black Lives Matter movement.
If only Daddy would have known about the power of #Pepsi. pic.twitter.com/FA6JPrY72V

— Be A King (@BerniceKing) April 5, 2017
Bernice King, a daughter of Martin Luther King Jr., was one such person to criticize the ad, writing, "If only Daddy would have known about the power of #Pepsi," on social media, in addition to posting a photo of her father being confronted by police. The image of Jenner giving the officer the can had also been compared to a viral image of activist, Ieshia Evans, confronting police, furthering accusations of exploitation from the ad campaign.
"Pepsi was trying to project a global message of unity, peace and understanding," the company said in a released statement, saying that the inclusion of the different types of protesters was meant to symbolize people from various walks of life coming together in a sign of peace. The company later confirmed the cancellation of the ad campaign, saying, "We did not intend to make light of any serious issue. We are removing the content and halting any further rollout."
PepsiCo Inc. has also apologized to Kendall Jenner for placing her in the center of the controversy, according to a recently released statement from the company.
[CNN]